Last week, our parent company Muraspec exhibited at the Care Show in Birmingham NEC, showcasing their range of interior products which are used in the healthcare industry.
Muraspec is an international leader in commercial wallcoverings, decorative panels, upholstery fabrics, and dry-erase surfaces.
They provide interior decorative solutions to hospitality, retail, residential and healthcare sectors. Fardis is part of the Muraspec Group of companies.
The Care Show focuses on healthcare for the elderly; and runs alongside the Dementia Care Show. Healthcare environments such as care homes and hospitals can benefit from Muraspec's interior products as they are highly durable and washable; ideal for use in high traffic areas and areas which require regular cleaning. These interiors products are available in a wide range of colours and designs.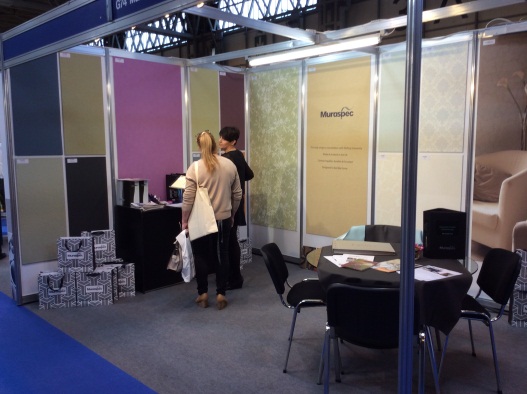 Many of Muraspec's wallcovering products can be used in environments which provide care for patients who have dementia. Muraspec has consulted with the DSDC (Dementia Services Development Centre) at the University of Stirling, in respect of the appropriateness of its wallcoverings for use in buildings for people with dementia. All those noted as 'dementia-friendly' have been agreed by the DSDC on the basis of existing knowledge and research. According to the DSDC, getting design right can make a fundamental difference to the lives of people with dementia.
Muraspec's Managing Director, Tariq Rashid, says: "We are committed to designing and producing market leading and innovative wallcoverings, and the DSDC-selected ranges offered by Muraspec are the first in the UK to be agreed as dementia-friendly. The ranges also suit different budgets and interior spaces."
The DSDC's Design Academy also exhibited at the show and developed healthcare room sets with BPA Architects. These roomsets featured some of Muraspec's wallcoverings including Vermont. Exhibiting the products in room sets gave show visitors the perfect opportunity to experience the wallcoverings in a healthcare environment.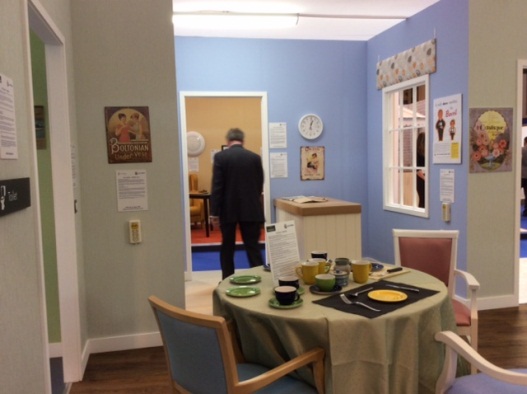 On Muraspec's own stand, the new coated fabric range 'Boltaflex' was launched to an excellent response. Boltaflex is a high quality polyurethane and vinyl fabric, which meet aesthetic needs while delivering the performance demanded in a variety of applications. This is especially the case for the healthcare sector, as they have a protective, scrubbable finish with stain, abrasion and chemical resistance, and antimicrobial properties.
Muraspec had a fantastic response from visitors to the Care Show and enjoyed the chance to present its wallcoverings in an appropriate environment.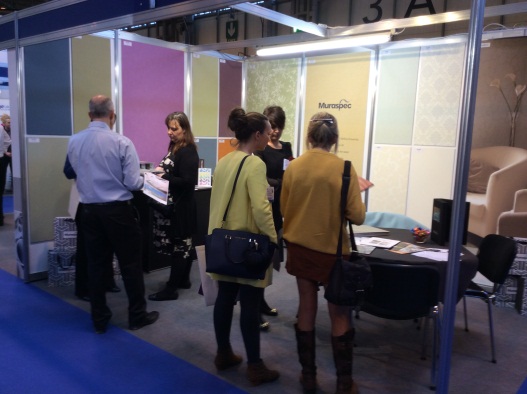 Find out more about Muraspec's dementia-friendly wallcoverings here.