Wow! LUX Design has transformed this condo, in Toronto, Canada into a striking, industrial space reminiscent of the unforgettable, metropolitan view.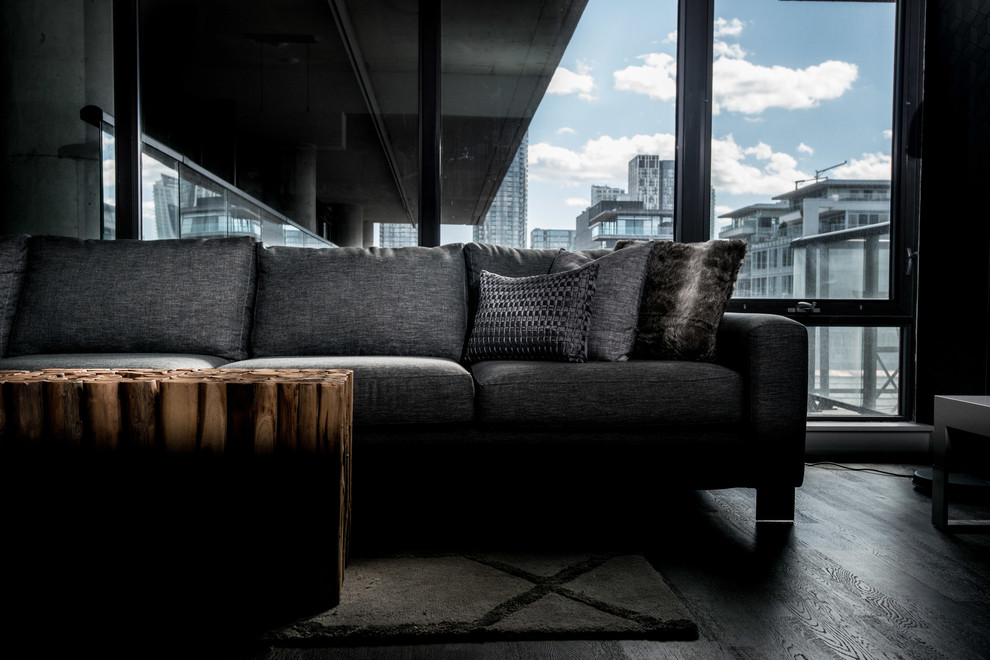 In this apartment, structural material –namely, the exposed concrete ceilings –is a key contributor, inspiring the broader design.
Modern industrial elements, both the unique light fixtures and the stainless steel appliances, add a touch of sleekness to the space!
Tying the industrial look together is a geometric accent wall in the living room.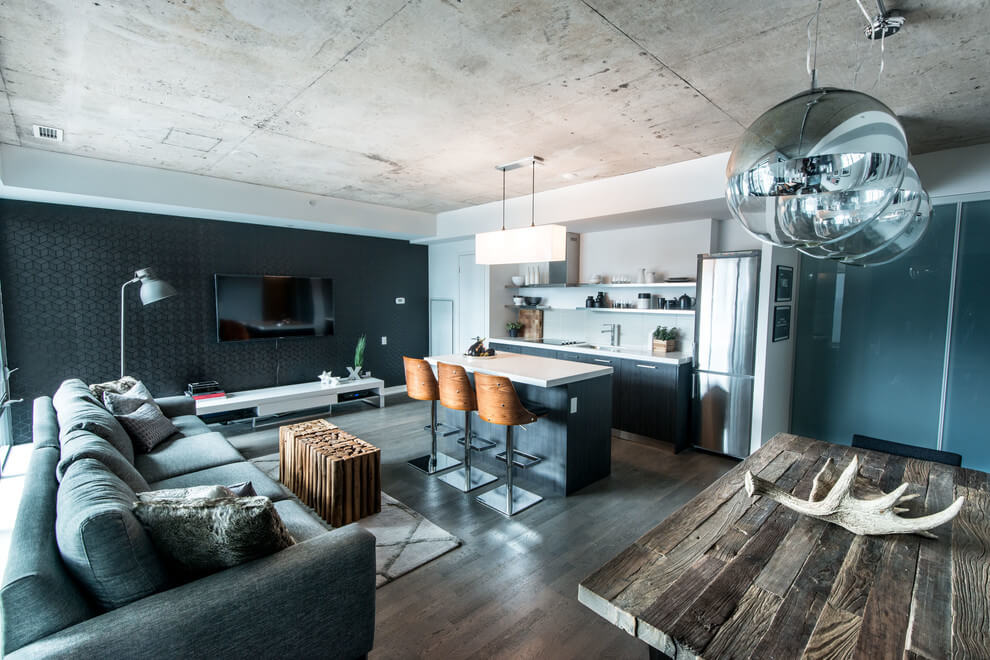 Distinctive furnishings, such as the repurposed wooden stumps, now a statement coffee table, and the reclaimed wood dining table add texture to the open concept living area.
For a homelier atmosphere, the design has been juxtaposed with various familiar, personal touches.
Designers, for instance, have reimagined the client's own bicycle as contemporary wall décor.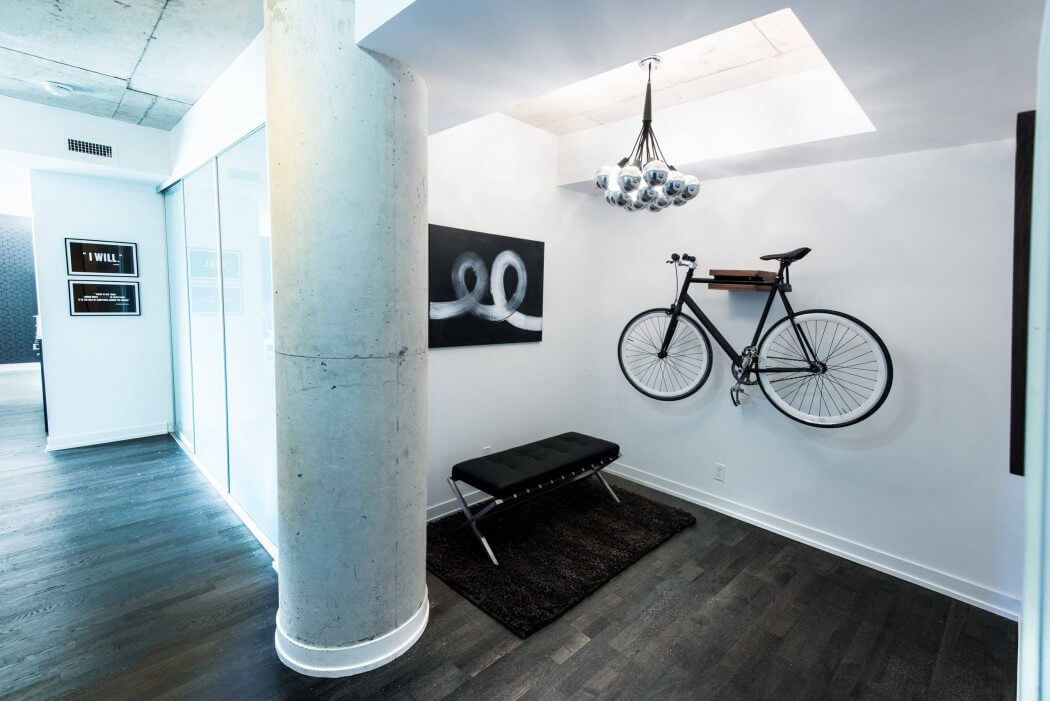 A monochromatic colour scheme enhances this apartment's luxurious look; glossy white fixtures, counterbalanced with darker shades, add contrast to the space. In the office space, this is achieved through a fun & functional chalkboard wall!
Finally, warm and vibrant shades are utilised, albeit sparingly, throughout the living room and office.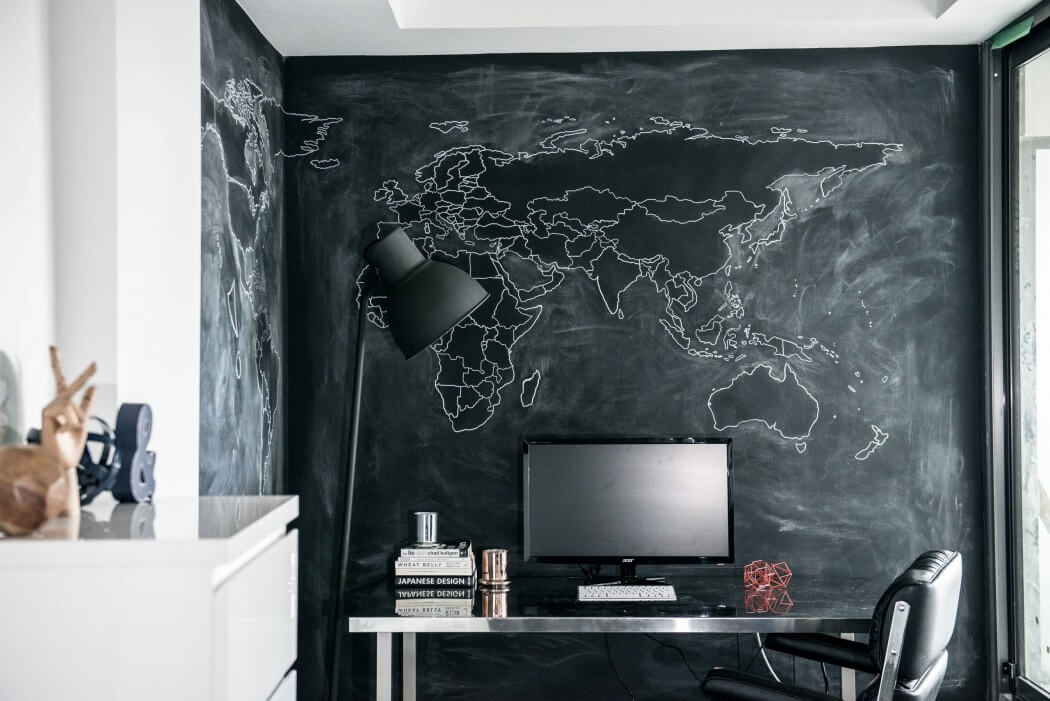 You can take a closer look at this apartment, here.
Get the look with Fardis' Neo: A collection of captivating, geometric designs. Plus, ask us about dry erase solutions!