Just look at that oceanfront view! Rolf Ockert Design has just completed the Clovelly House: a stunning, contemporary residence in Sydney, Australia.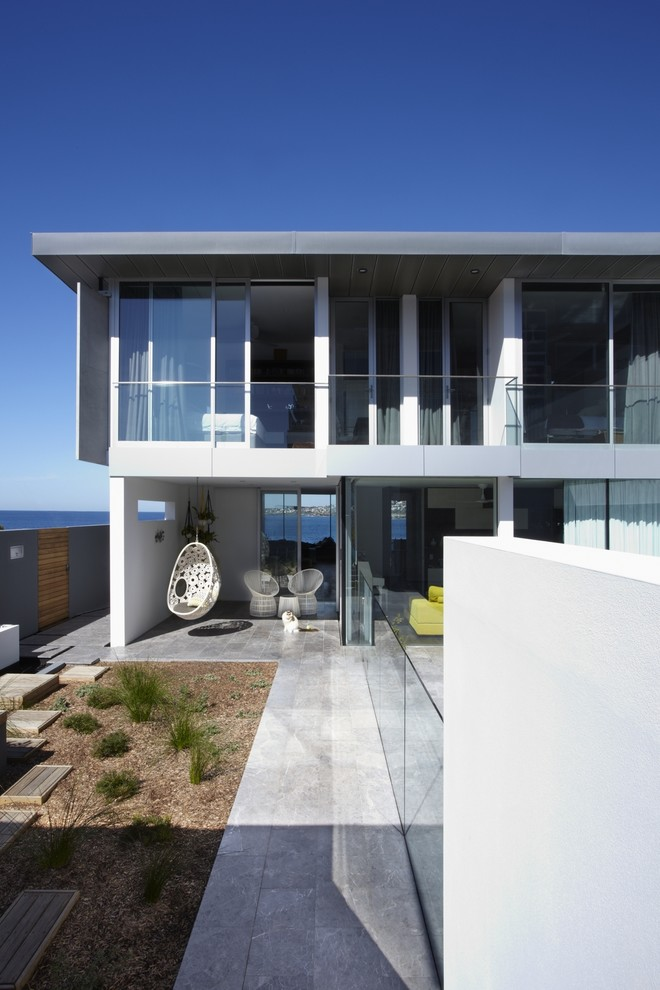 In this design, natural light is an integral design element. Expansive skylights and glass inserts define the space, and accent Clovelly House's unique direct access to the sunlit waterfront.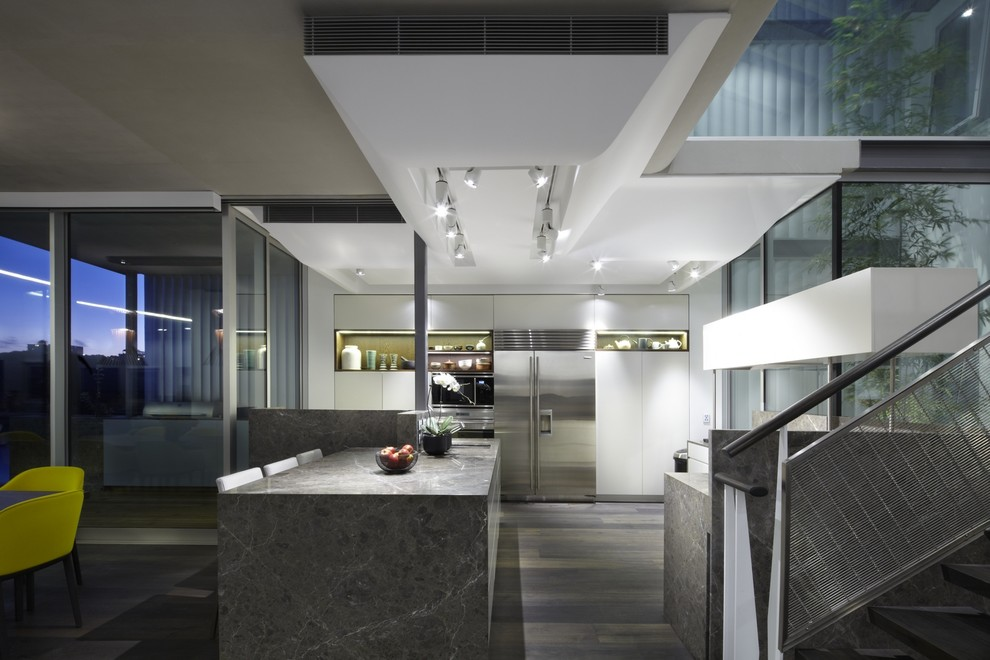 Glass has been utilised as a means to add depth to the space. Floor-to-ceiling glass walls allow this home to blend seamlessly into its stunning natural environment.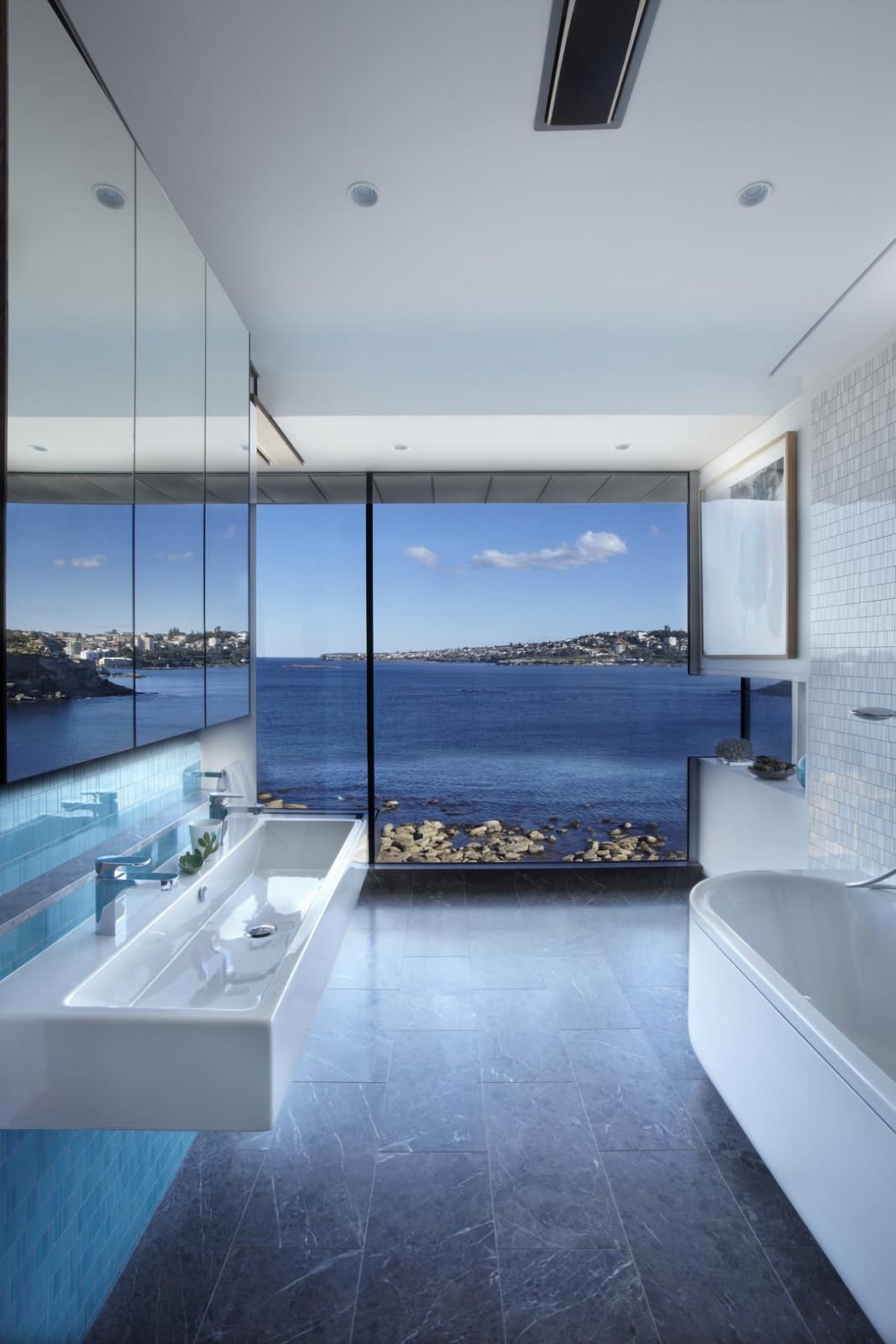 Geometric shapes are used, sparingly, to add interest to the space. Smooth surfaces are juxtaposed with modern geometric features –i.e. the unique light fixtures, over the dining table. For an industrial touch, the kitchen area has been populated with stainless steel appliances.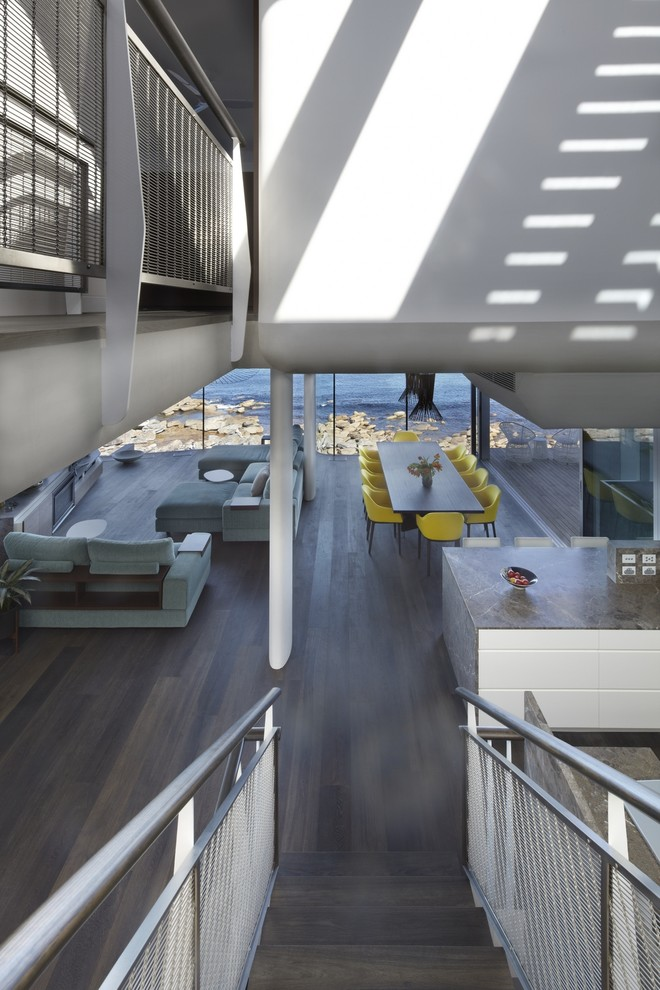 The Clovelly House utilises a cool colour scheme inspired, largely, by their beautiful coastline view. That is, modern white fixtures are contrasted with shades of blue (i.e. from the teal sofas to the bright bathroom tiles), green, and grey throughout the house. Fluorescent green dining chairs, a focal point, add a bold splash of colour to this otherwise muted design.
Take a closer look at this residence, here.