We know just how imporant, and yet daunting it can be to choose the right wallpapers for your design.
A flawless blend of texture, colour, and material is needed to bring a design to life or add personality to a space.
Here, we have compiled a list of some of our newest, and most captivating wallpapers.
Perhaps one of these will inspire your next design choice!
First on the list is Chateau, Sakura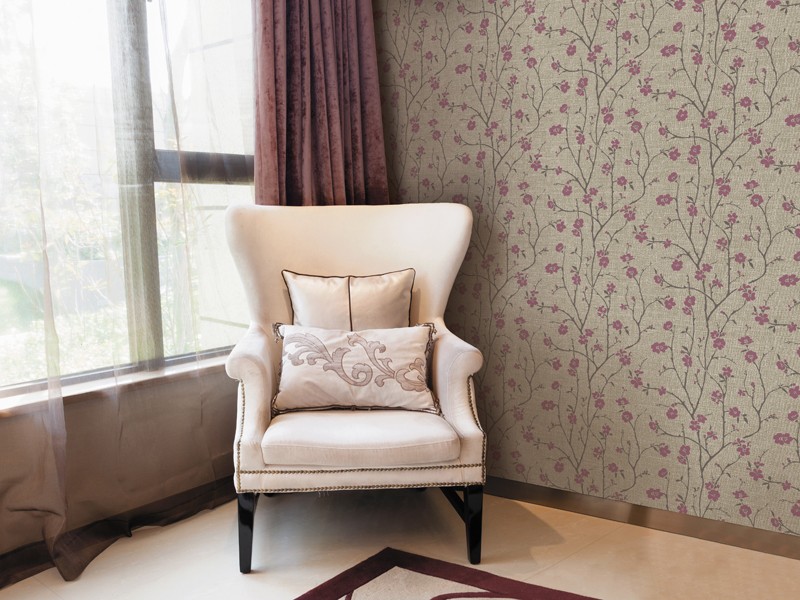 CHATEAU, SAKURA
Spring is long gone, but the warmth and cosiness does not have to be! Sakura is a floral design,
unique in its ability to add character to, and simultaneously breathe new life into any space.
Next on the list, we have the bold & beautiful Opulence, Stripe and Astoria, Louvre Stripe designs.
| | | |
| --- | --- | --- |
| | | |
| OPULENCE, STRIPE | | ASTORIA, LOUVRE STRIPE |
Stripe is a sophisticated two-toned design; a dramatic addition to the contemporary living space. Just look at how those vertical stripes add a certain height to the above design.
Louvre Stripe redefines the concept of 'bold'! Our newest solution provides a playful splash of colour to your design –and evidently, proves to be the picture-perfect backdrop for an entertainment space.
Neo, Link and our striking Union, Peru are best suited to a modern industrial design.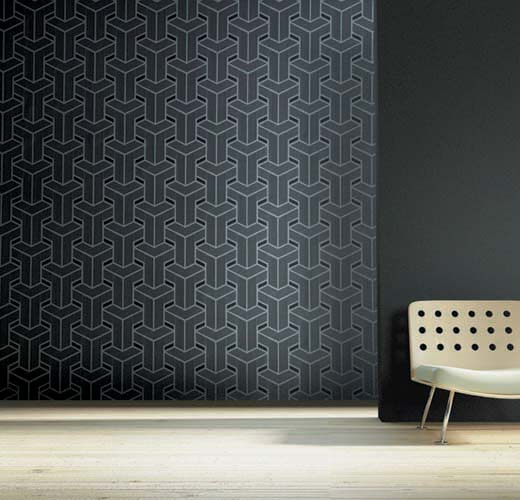 NEO, LINK
The geometric Neo collection provide the perfect creative touch, effectively tying together the many elements of an industrial design.
Check out this unforgettable Modern, Industrial Condo in Toronto, Canada for an example of such a design solution. Sleek!
Below, Union, Peru showcases a captivating stone effect, and is a striking juxtaposition to the smooth surfaces of an modern space.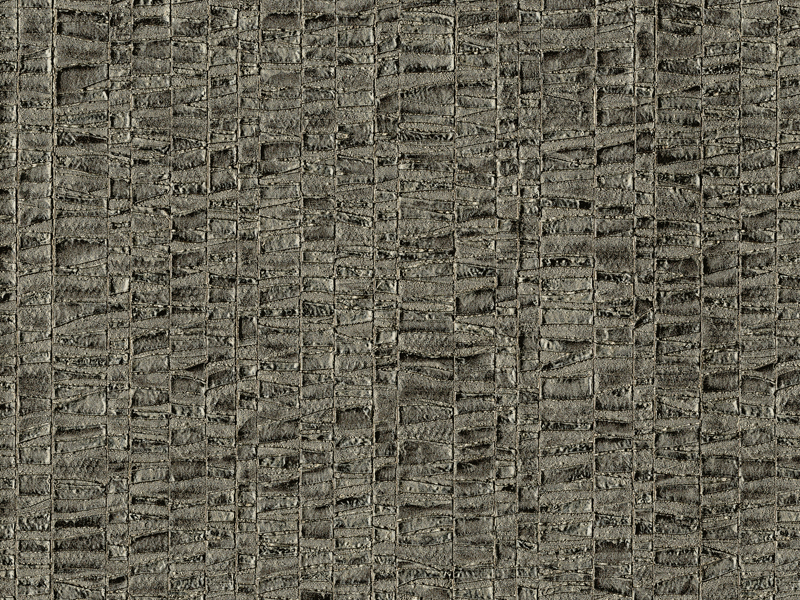 UNION, PERU
Next up, we have the nature-inspired Astoria, Bark!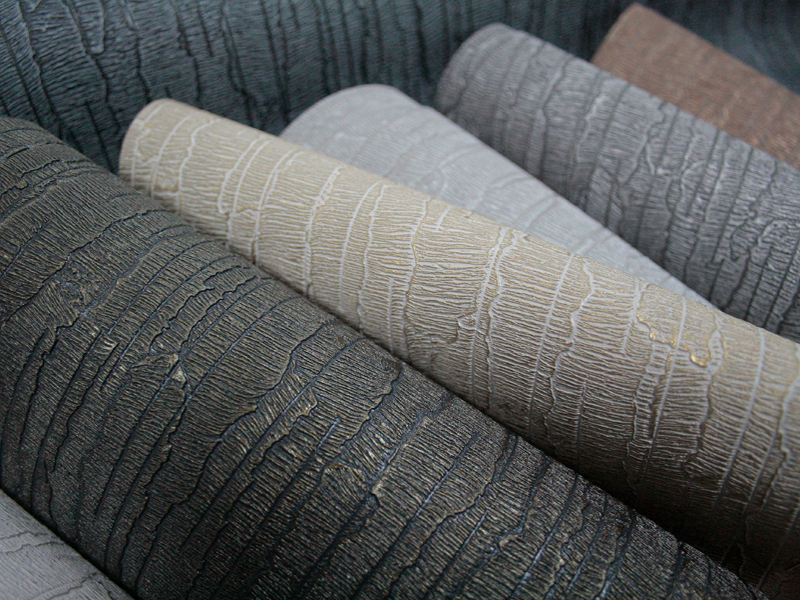 ASTORIA, BARK
Barkis embossed with an textured design.
This creates a tree-like effect, a perfectly fashionable take on the current "bring the outside in" trend.
Muraspec's Astoria is one of few collections that demonstrates the ability add a relaxing and organic feel to any contemporary interior design.
Finally, we have the festive Candice Olson, Glimmer and Tinsel designs!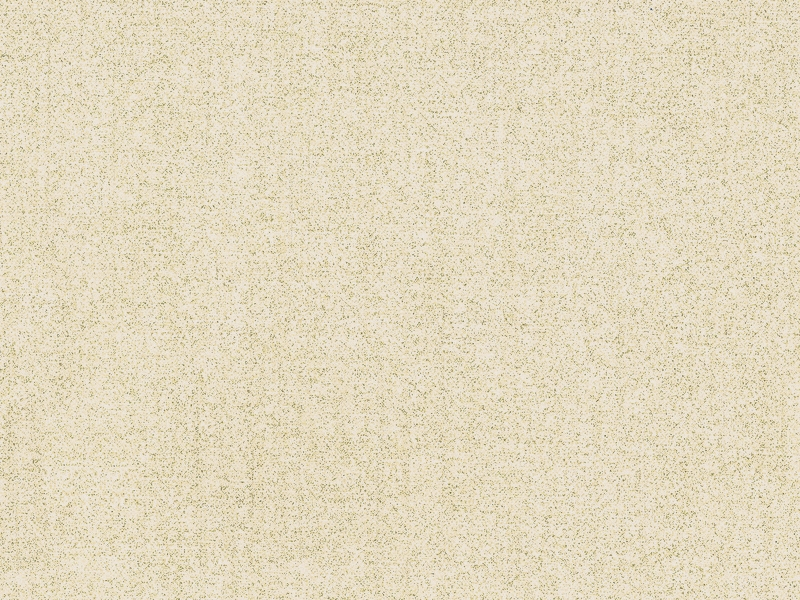 CANDICE OLSON, GLIMMER
As the name suggsts, Glimmer is an elegant design, a great way to add that seasonal touch to any space.
This design is warm, subtle, and luxuriously iridescent all in one.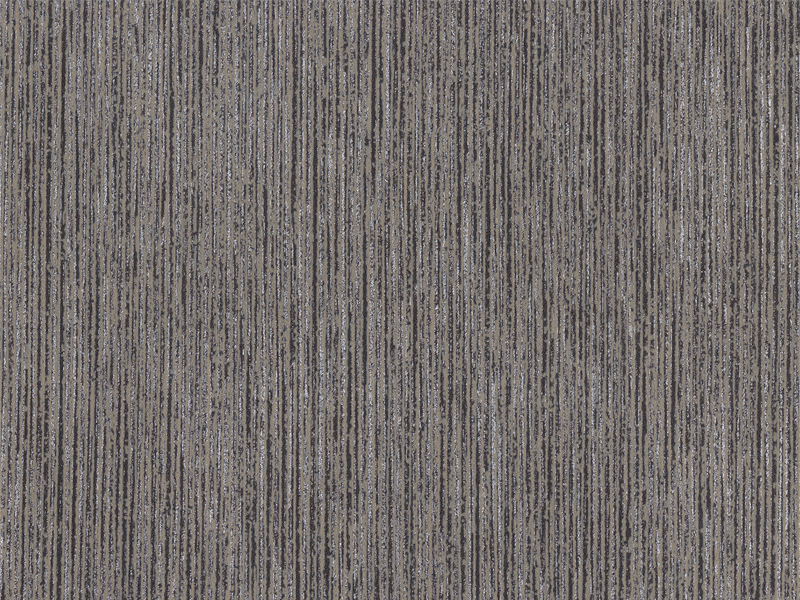 CANDICE OLSON, TINSEL
Tinsel, on the other hand, truly brings the spirit of the holiday season right into your design.
We're inspired to create our very own wintery wonderland with this opulent and seasonally-appropriate design!
See more Fardis designs here and more Muraspec designs here