Sunday 21st September saw the return of Decorex International to Syon Park (its first home back in 1990)
and we were lucky enough to exhibit some of our stunning new products.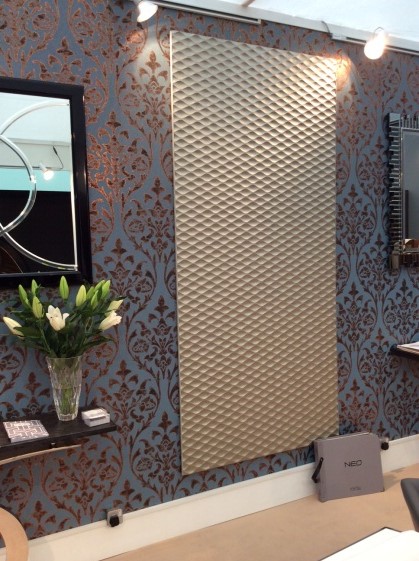 Spread over four days, Decorex was even bigger than last year with over 400 exhibitors, and visitors included designers, distributors and press.
The exhibition was highly interactive, with a series of talks and live craft demonstrations available to attendees.
We showcased our new looks, including our hotly-anticipated Lin'um collection, which was sneak-previewed on our blog and social media; the Belfort and Rochelle designs were featured on the stand and received overwhelmingly positive reactions.
Our striking Impressions wall panel attracted lots of visitors and we also exhibited our sumptuous new Painted Silk wallpaper, which combines a delicate touch with a painterly finish - it looked stunning on our freestand screen.
Our products didn't end on our stand - I & JL Brown featured our Indus Silk wallpaper in blue, while Myburgh Designs' copper swing looked fantastic against a Bali backdrop.