We are always busy being creative, there is always a new design spoiling you for choice.
Latest wallcovering Designs:
Elan Assam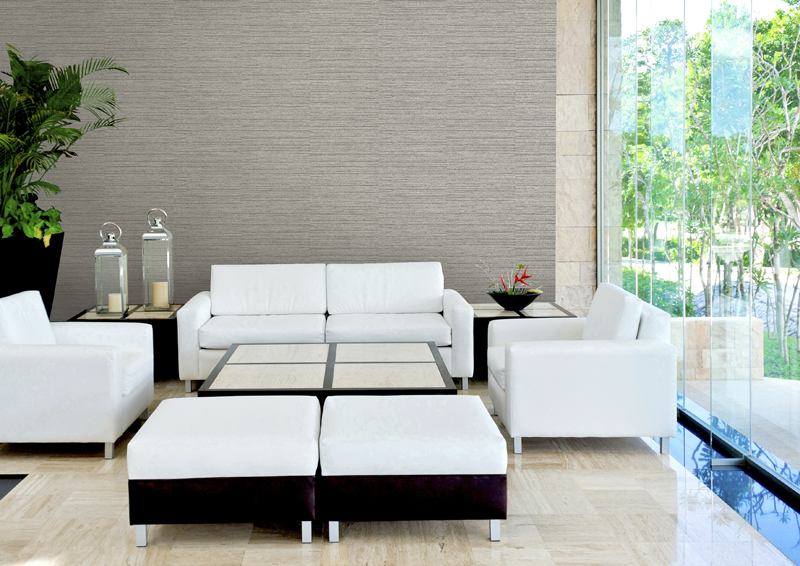 Our chic striped design: a perfect way to add depth to your space.
Elan Francine
Francine is the epitome of luxury! Our silks are the perfect glossy touch to any interior design scheme.
Union Peru
A striking stone effect –available in seventeen captivating shades. We'll leave the final decision to you!
Union Plaster
Like Peru, this modernistic wallcovering is embossed with a plaster-like effect. It's a perfect way to add just a bit of texture to a sleek design.
Meteor Menara
A geometric design, embellished with miniature beads to add that extra bit of opulence.
Elan Juliette
Juliette is a creative design …and the ideal focal point for a contemporary living space.
Elan Moire
Our colourful, water effect design!
Astoria Bark
Astoria: Bark is our collection of nature-inspired wallcoverings, complete with an organic tree-like design.
Astoria Antique
As the name suggests, Antique is a classic design, with a unique metallic finish.
Memerase a write on Wipe off wallcoverings
Black
Green
White
Our writeable solution for when inspiration strikes! Available in: black, white, green and more.
Digital Bespoke
An eye-catching floral design; part of our WALLMOTION collection. Our digital wallcoverings are scaled to size and are available in custom colours, for the perfect result each and ever time.
More information please visit www.muraspec.com