We always love Clenkenwell Design Week, so couldn't wait to get out of the office and take a look around on its opening day, Tuesday 19 May.
As we were guests of the World of Interiors, we were given a complimentary glass of champagne in The Order of St John's garden, where we could enjoy a bit of sunshine and take a first look at some of the amazing garden furniture on display.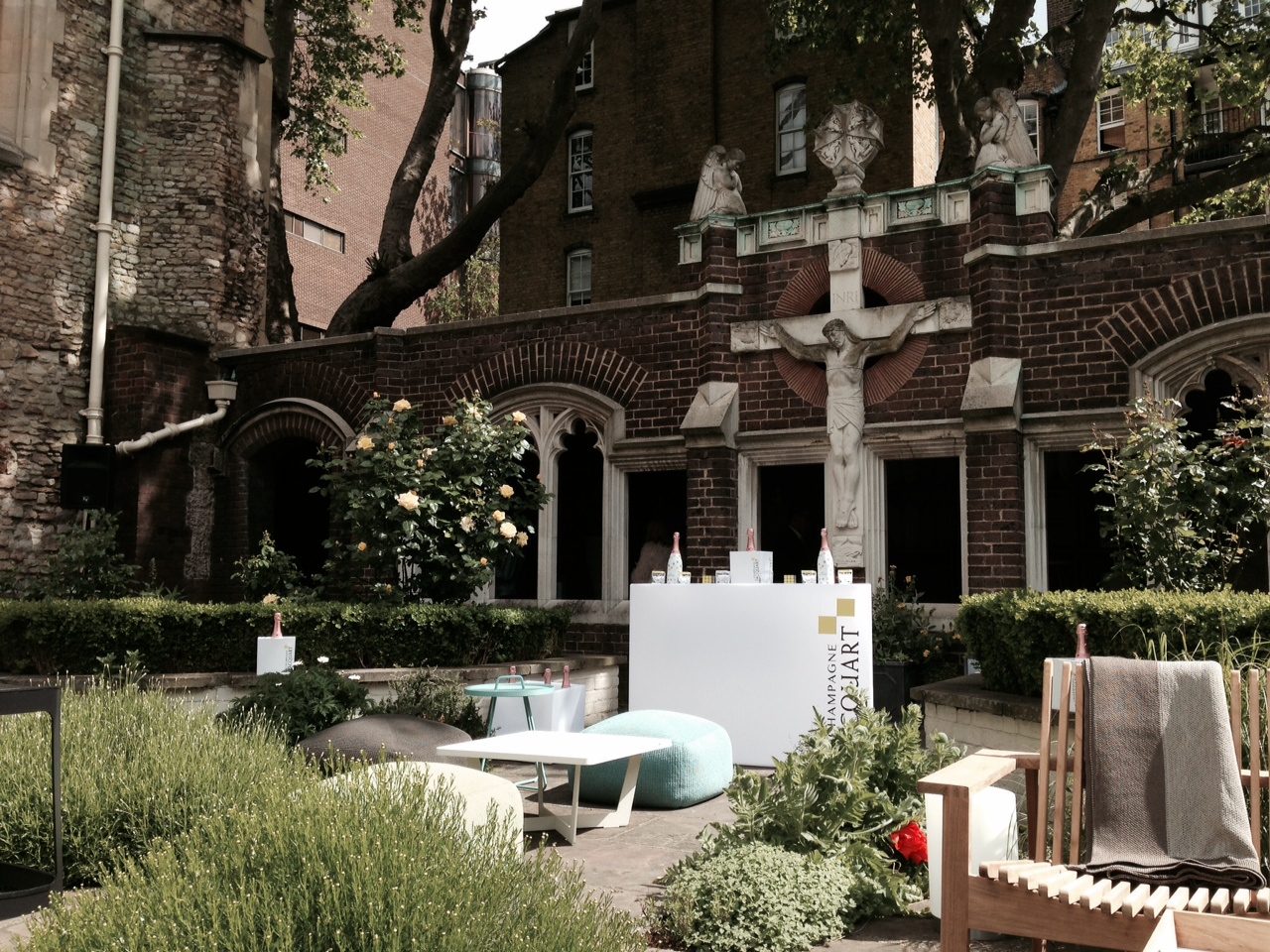 After that, we started our tour around the streets and poped into some of the fantastic showrooms of the area.
What caught our attention most was the growing trend for geometrics; bathrooms, kitchen, tables, floors… it looks like geometrics have permeated all areas of interior design!
Something you cannot miss if you visit Clerkenwell Design week is the #WoodRoute bus from Havwoods, a great example of how to bring small spaces into life! (And they have amazing cakes and coffee!)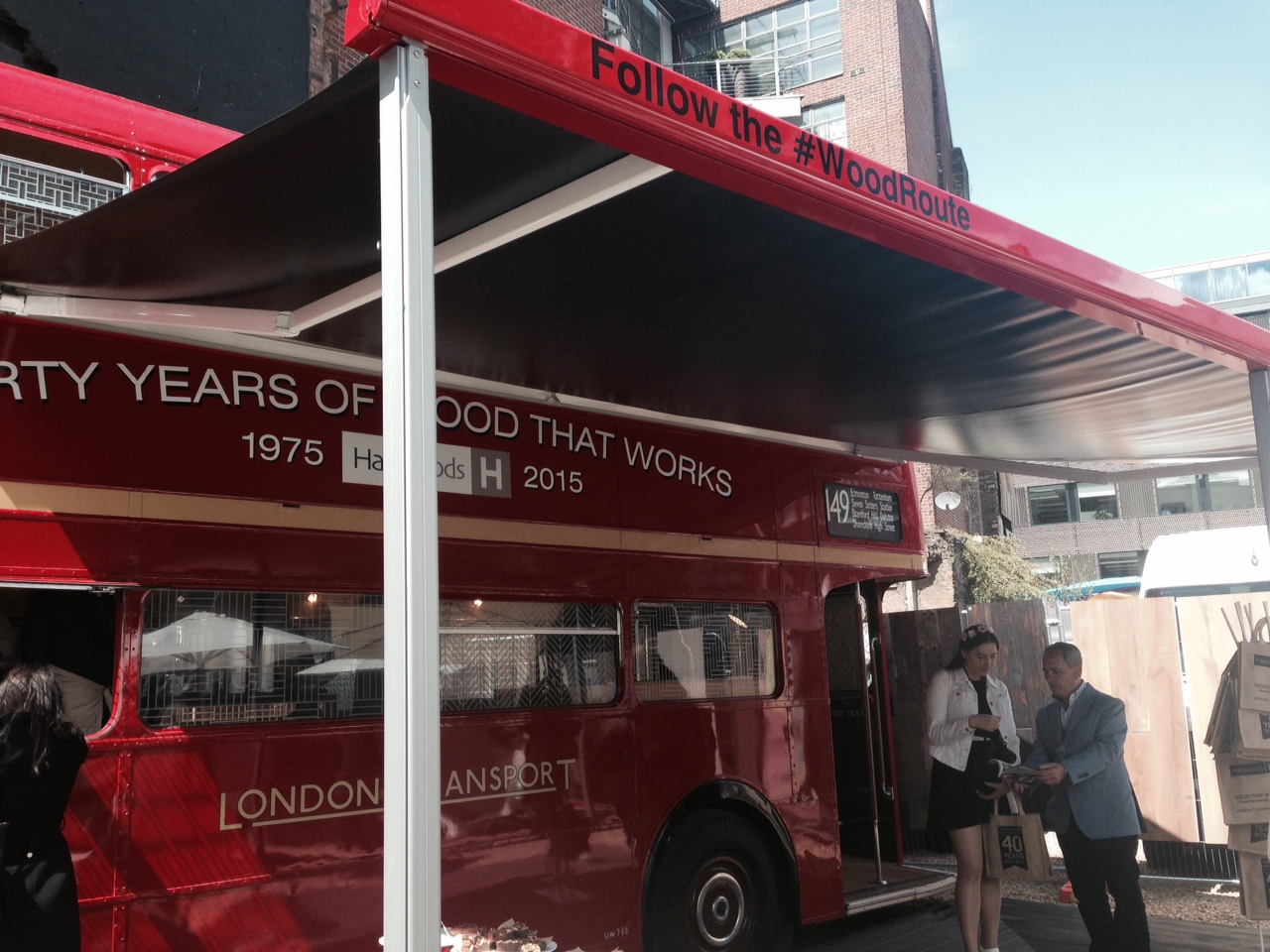 Clerkenwell Design Week lasts until the 21st May and it well deserves a visit! If you've not got your ticket yet, you only need to register here.
To see some of our trending geometric wallcoverings, click here